Coronavirus Update: Visiting is open for families and friends with an easy testing protocol. Trips out are also happening, risk assessed on a case by case basis so get in touch for details. We are welcoming new Residents, both private and social services funded - have a look at our virtual tour.
Green Willow Residents Out and About Again!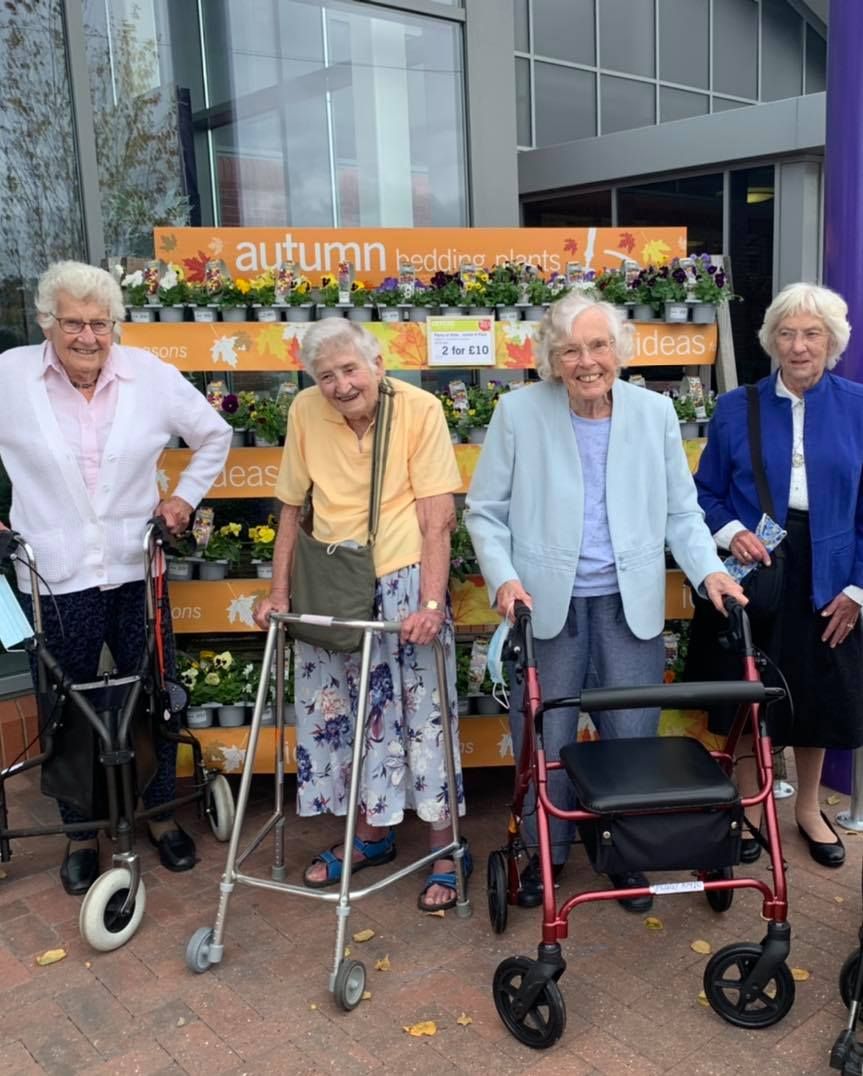 Green Willow's first trip of many was a success, and the ladies enjoyed a lovely afternoon at Haskins Garden Centre.