Coronavirus Update: Visiting is open for families and friends with an easy testing protocol. Trips out are also happening, risk assessed on a case by case basis so get in touch for details. We are welcoming new Residents, both private and social services funded - have a look at our virtual tour.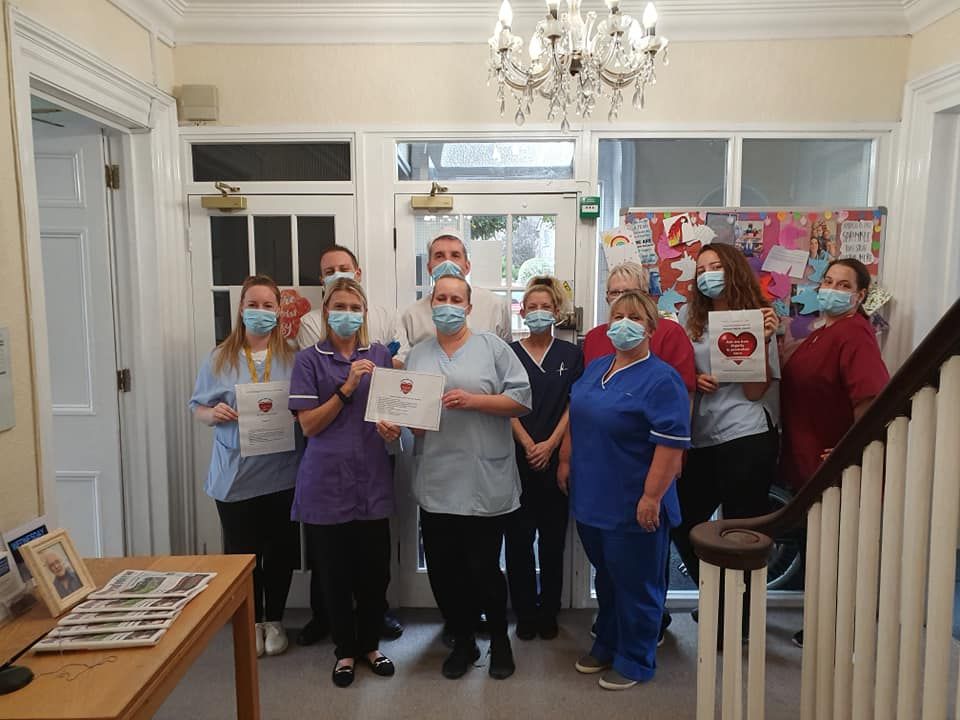 Dignity and Respect
At our Care Homes we aim to focus on at least one care theme every month. We link this to training and to supervisions as well as activities and well being. This month's topic At Cleeve Lodge has been Dignity, Respect and person centred care and as a result of this focus month all the staff at Cleeve Lodge have been made Champions in these areas and awarded a Certificate of Merit.
At our homes, this is not just for a one month, it applies all year round. We ensure that all staff show Dignity & Respect to our residents and work colleagues alike. All of our dedicated staff provide enthusiastic person centred care to suit each and every resident taking into account their needs, wishes and preferences. We know our Residents and they know us. If they like their tea a certain way, fancy a lie in some days or want someone to read the paper with, then we know and listen and care. That is what makes our homes feel like a family. And that is the most rewarding part of care and what keeps our staff going day in day out even with the current challenges.