Coronavirus Update: Visiting is open for families and friends with an easy testing protocol. Trips out are also happening, risk assessed on a case by case basis so get in touch for details. We are welcoming new Residents, both private and social services funded - have a look at our virtual tour.
National Day Of Reflection
Today Westbourne Care Home along with Green Willow, Manor Cottage and Cleeve Lodge, will join the nation in remembering all those who have lost their lives during the COVID-19 pandemic. On the anniversary of the first Uk lockdown, we reflect on a tough year, the friends we have lost and those we have made, all the acts of kindness and new things learned. We offer love to all of our extended Kew Care Group family and we hope for a brighter future. Show your support by sharing yellow hearts, flowers and rainbows.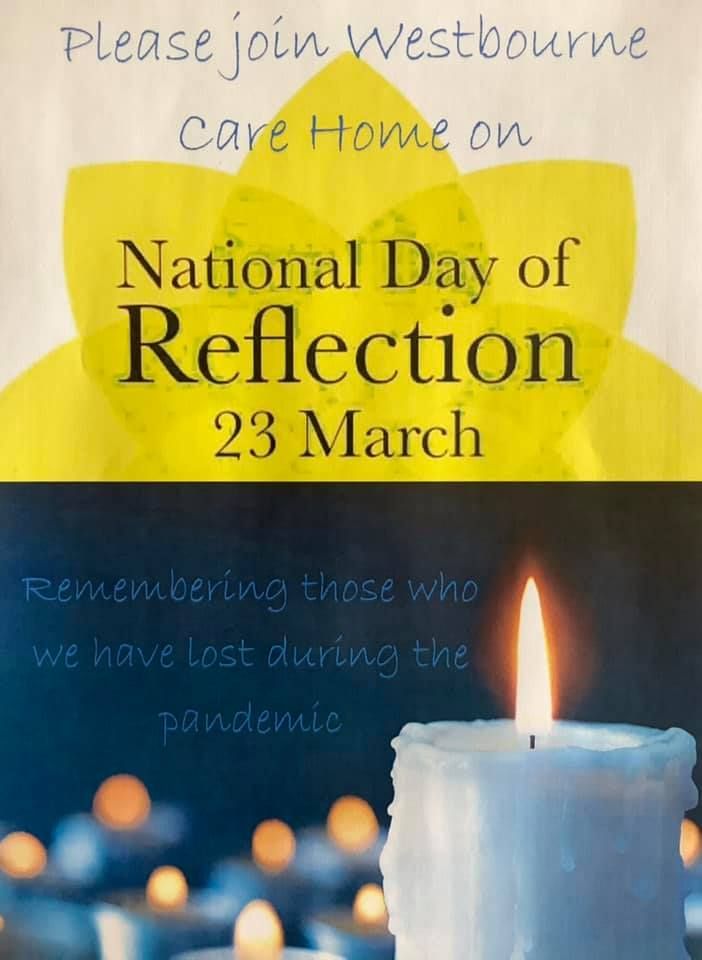 Some of the Westbourne Care Home team and residents